Your Kitchen Renovation With Us
---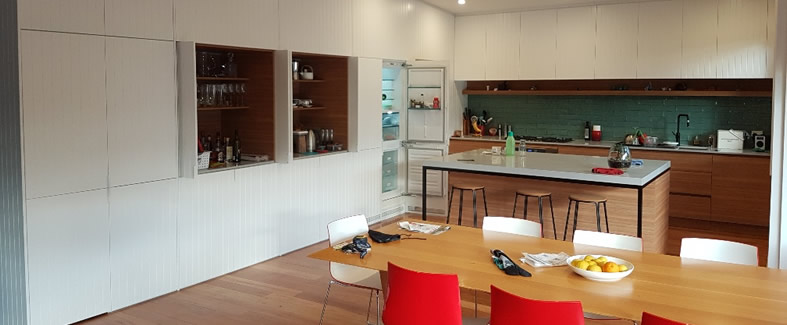 When we visit your home, one of our experienced and professional designers help guide you through the myriad of design and colour schemes that are available for your doors and bench tops. Our kitchen designer works closely with you to explore options available and establishes what you need and want so as to create your dream kitchen design.
When you are ready to take the next step, we arrange for a booked showroom tour and go over the final design with you. When the final designs have been established, floor plans, elevations and any 3D computer drawings are done to ensure that the projected concepts are fully realised.
Once you are happy and have signed off the final drawn plans and contracts, an order is placed, the details and dimensions of your choice of kitchen appliances to be fitted and any changes to the final manufacturing are taken up on a follow up visit by one of our technical consultants. This follow up is to ensure that no stone is left un-turned and any after thoughts are fully addressed.
Your new kitchen is then built to your specification in our own Melbourne based workshop.
Once your custom made kitchen is ready, our trades coordinator liaises with the project manager who ensures that your kitchen is fitted to comply with the latest building standards.
What does all this mean for you?
Developed from over 25 years of extensive experience in the kitchen industry, our unique step by step method ensures that our customers are given the best possible service at each point of their kitchen renovation journey.
More Information
Kitchens by JRO can custom create your next project, all cabinetry is made for you in Melbourne. Feel free to contact us on 0412 933 117 and we can arrange a quote or submit the following quote request form. A member of our team will contact you shortly.